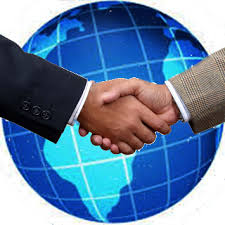 The Erasmus+ Inter-Institutional Bilateral Agreement is the document that rules Erasmus mobilities with the definition of flows between the institutions that subscribed it.
Specifically, bilateral agreements set mobility flows for students and teachers, both outgoing and incoming, for the development of the following:
student mobility for study/thesis
staff mobility for teaching
Bilateral Agreements can be signed with:
Higher Education Institutions of one of the Countries participating to the Erasmus Programme, awarded of the Erasmus Charter for Higher Education. Programme Contries (Countries participating to the programme) are:
- EU Contries: Austria, Belgium, Bulgaria, Cyprus, Croazia, Denmark, Estonia, Finland, France, Germany, Greece, Irreland, Latvia, Lithuania, Luxemburg, Malta, Netherlands, Poland, Portugal, United Kingdom, Czech Republic, Romania, Slovakia, Slovenia, Spain, Sweden and Hungary;
- Non-EU Programme Countries: Iceland, Norway, Liechtenstein;
- Turkey, former Yugoslav Republic of Macedonia.

Higher Education Institutions of one of the

Partner Countries

. Partner Countries are all countries non included among Programme Countries, including Switzerland.
The possibility to sign a Bilateral Agreement with a Partner Country is subject to approval of a specific project on part of the European Commission. These kind of agreements are managed at central level.
On a yearly basis, between May and December, the Departmental International Coordinator sends to all the Department's teaching staff a request for the opening, adjustment or cancellation of Erasmus+ Bilateral Agreements for the individual mobility of students and teaching staff with foreign Higher Institutions. Requests are evaluated taking into consideration mobilites carried out during previous years and finalized through contacts with involved partners.
The document used by the International Coordinator to sign a Bilateral Agreement is the Inter-Istitutional Bilateral Agreement Template. The Agreement must be filled in all parts and then signed by the CAI (for UNIPI) and by a representative of the foreign Higher Institution. The Agreements is then filed by the Teaching Unit of the Department.
Agreements are also uploaded by the CAI , in December, on the Erasmus Manager Portal where all available destinations for a mobility for study in the relevant academic year becomes visible .
For Staff mobilites (teaching or training) the Departmental International Coordinator, on a yearly basis (in June) sends to the departmental teaching staff the list of available destinations and collects expressions of interest. All reqtests are gathered and expressed in a final ranking (prioritizing those who never participated) and then sent to to the International Coopertation Unit (that allocates the mobility grants).
Bilateral Agreement finalized after the December dedline, can be used for the upcoming academic year only for incoming mobilities pand staff mobilities.
UNIPI teachers interested in proposing the signature of an Erasmus+ Bilateral Agreement should contact the Departmental International Coordinator and will be assisted by the Engineering International Office staff in the implementation af bureaucratic issues.
External Institutions interested in proposing the signature of an Erasmus+ Bilateral Agreement should send a message to:
This email address is being protected from spambots. You need JavaScript enabled to view it.